Empezamos en Areajugones un nuevo especial semanal dedicado a las ofertas de videojuegos durante el fin de semana. En él recopilaremos las ofertas disponibles hasta el lunes de la siguiente semana en las diferentes tiendas digitales para PC, Bundles y juegos gratis que encontremos, ofertones para consolas e incluso un hueco para los juegos de lanzamiento de cada semana y donde podéis encontrarlos más baratos. ¡Agarrad bien las carteras porque empezamos fuerte!
Impact Game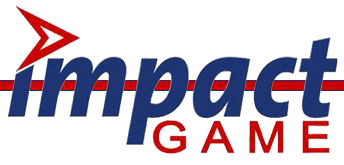 Impact Game es una tienda con precios baratísimos en los mejores videojuegos del momento. Cada semana lanzan nuevas ofertas que más de uno no podrá dejar pasar, y podéis pasar a recoger los juegos en su tienda en Madrid o pedirlos a casa con portes desde 2.99 € Esta semana tenemos de oferta: Interstellar – Edición Coleccionista (disco + libreto) por 17.90 € (también disponible la edición normal por 14.90€, The Witcher 3: Wild Hunt Ps4 y XboxOne por 53,90 €. También están disponibles las ofertas de semanas anteriores que podéis ver desde este enlace.
Ubiverse Weekend Promo – GOG

Gog.com, lider en el mercado de videojuegos digitales sin DRM, nos ofrece una nueva promoción esta semana con la que podremos conseguir varios juegos de la compañía Ubisoft con hasta 75% de descuento.
Factions Bundle – BundleStars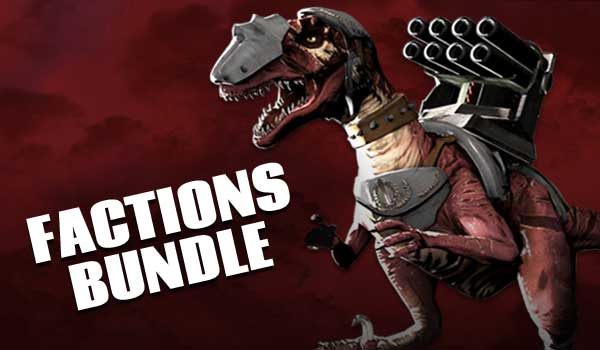 BundleStars es la página de Bundles por defecto si quieres pillar packs de juegos a precio de risa. Esta semana tenemos uno nuevo, Factions Bundle, en el que pagando 2.25 € podremos conseguir los siguientes 10 juegos multijugador para Steam, ahorrándonos hasta 100$. También están disponibles el resto de Bundles activos en su página web.
Dino D-Day (Steam)
Eador: Masters of the Broken World (Steam)
Guns of Icarus Online (Steam)
Muffin Knight (Steam)
Murder Miners (Steam)
Orbital Gear (Steam)
Pool Nation (Steam)
Ring Runner: Flight of the Sages (Steam)
Super Toy Cars (Steam)
The Ship: Murder Party (Steam)
Indie Weekend Sale – BundleStars Store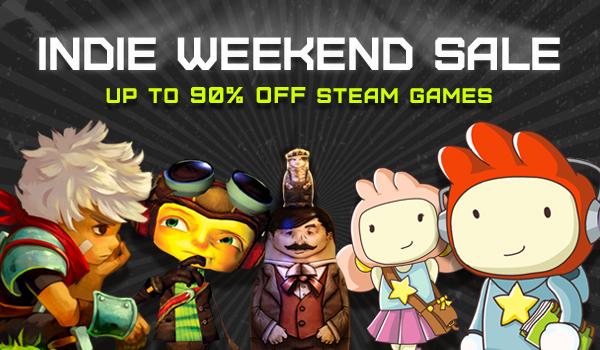 Además de por sus estupendos Bundles, BundleStars también es conocida por las promociones de fin de semana que lanza en su tienda digital, la BundleStars Store. Este fin de semana contamos con hasta un 90% de descuentos en una selección de juegos indies.
Ofertas en Get Games

Este fin de semana tenemos varias promociones en Get Games. La primera es de Nordic Games en la que tendremos un 10% de descuento comprando dos juegos de esta selección de juegos de la compañía, y un 20% si compramos hasta tres. Algunos de los juegos incluidos en esta promoción:

La segunda promoción se centra en la saga Batman, con 75% de descuento:

Y por último, ofertas varias también con 75% de descuento:
Easter Sale – GameDigital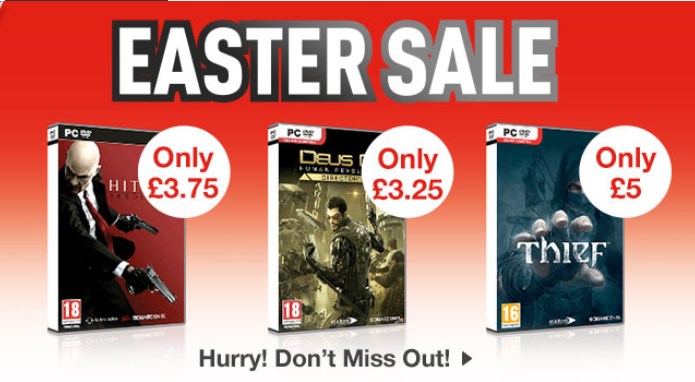 Nuevas ofertas en la tienda digital de Game.co.uk, en las que encontramos varias ofertas de la compañía Square Enix para todas las plataformas. Aquí os dejamos algunos de los chollos que podéis conseguir para Steam:
The Humble Weekly Bundle

El Humble Weekly Bundle ha vuelto otra semana más. Depende lo que paguemos conseguiremos unos juegos u otros:

Si pagamos 1.00 $/0.95 €:
Magnifico (Steam)
Small World 2 (Complete Pack) (Steam)
Talisman Digital Edition + Frostmarch Expansion (Steam)
Si pagamos 7.00 $/6.60 €:
100% Orange Juice + Syura & Nanako Character Pack (Steam)

Catan: Creator´s Edition (Steam)
Ticket to Ride (Complete Pack) (Steam)
Si pagamos 32.00 $/30.20 €: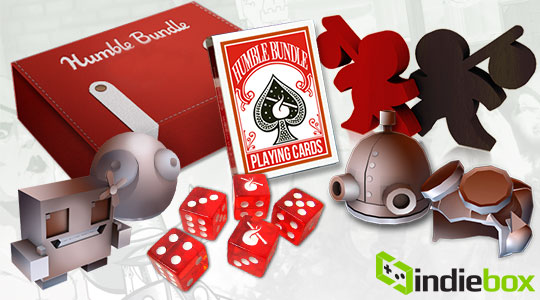 The Mixer Bundle #18 – Indie Royale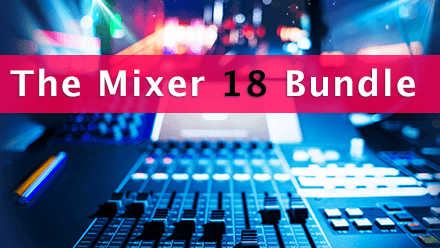 Indie Royale lanza esta semana un nuevo Mixer Bundle con 10 juegos para Steam y Desura por 3.24 $/3 €.
Eron (Desura y Steam)
Millennium 2 – Take Me Higher (Desura y Steam)
pillar (Greenlight) (Desura)
Platypus (Steam)
Probably Archery (Desura y Steam)
Rooks Keep (Desura y Steam)
Spoiler Alert (Steam)
Terra Incognita ~ Chapter One (Desura y Steam)
Train Town (Desura y Steam)
Trainz Trouble (Desura y Steam)
Bundle de aniversario – MacGameStore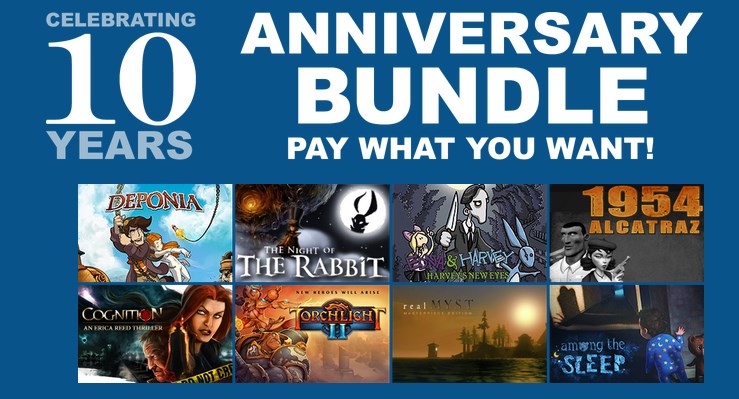 MacGameStore está celebrando su 10º aniversario con estupendas ofertas que podéis encontrar en este enlace y, además, acaban de lanzar un bundle con el que podremos conseguir los siguientes juegos para Steam dependiendo de lo que paguemos:
Si pagamos 1.00 $/0.95 €:
Deponia
The Night of the Rabbit
Edna & Harvey
1954 Alcatraz
Si pagamos 4.55 $/4.30 €:
Cognition Game of the Year Edition
Torchlight II
realMyst: Masterpiece Edition
Among the Sleep
Carlmageddon Bundle – Groupees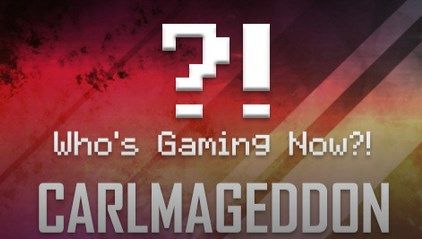 Gracias a Who's Gaming Now?! y Groupees tenemos un bundle en el que por un mínimo de 2 $/1.90 € nos llevaremos los siguientes juegos. Además, como bonus también conseguiremos las BSO Optimal Prime y Don't Try This at Home.
Monument Builders Alcatraz
Fortune's Tavern The Fantasy Tavern Simulator
Supreme League of Patriots Episode 1
The Defenders: The Second Wave
Voice of Pripyat
Bundles activos en Indie Gala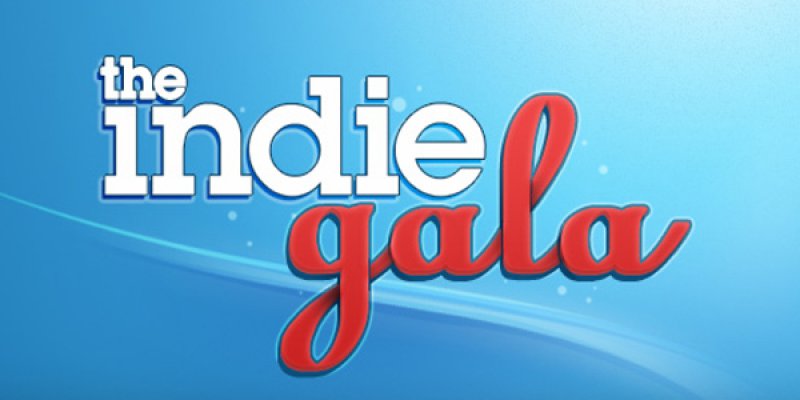 De tener solo uno o dos bundles semanales, Indie Gala ha crecido a una velocidad tan exagerada que a día de hoy llegan a tener hasta 5 Bundles activos además de las ofertas en su IndieGala Store. Los bundles activos esta semana son los siguientes:
The Big Time Bundle: 8 juegos para Steam divididos en tiers de 0.95 €, 2.85 € y 4.60 €.
Spring Rush Bundle: 9 juegos para Steam divididos en dos tiers de 0.95 € y 4.60 €.
Friday Bundle: 12 juegos pada Steam divididos en dos tiers de 0.95€ y 3.75 €.
Every Monday Bundle: 7 juegos de terror para Steam por 2.85 €.
Hump Day Bundle: 12 juegos para Steam divididos en dos tiers de 0.95 € y 3 €.
Juego gratis: Además de todos estos Bundles, han lanzado un Giveaway en el que poniendo vuestro email recibiréis la clave para Steam de Battlepaths. Encontraréis el hueco de la promoción donde introducir el email en medio de la página principal.
Rockstar Weekend – Humble Store

Como ya sabéis, Humble Bundle además de los Bundles también cuentan con una tienda digital llamada Humble Store. Este fin de semana tenemos la RockStar Sale, con juegos de la compañía con un 80% de descuento:
Ofertas del finde en Steam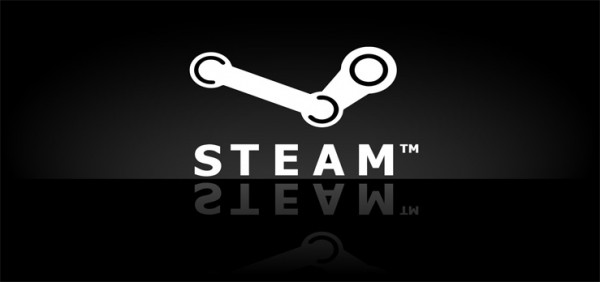 A continuación podéis ver algunas de las ofertas de Steam que estarán disponibles hasta el lunes 13.
GMG VIP – Green Man Gaming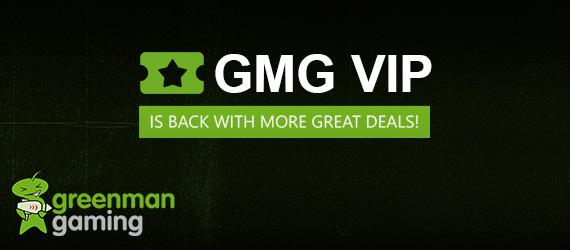 GMG Vip ha vuelto una vez más con estupendas ofertas para los usuarios registrados en Green Man Gaming. Con el código de descuento SAVE22-OVERHO-LIDAYS tendremos 22% de descuento en una selección de juego que podéis ver en este enlace.
Varias ofertas del finde – Gamersgate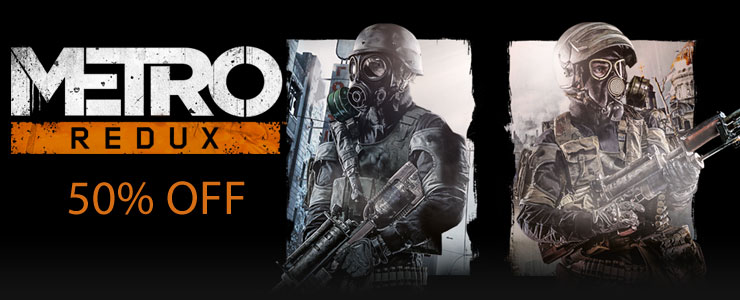 Este fin de semana Gamersgate nos ofrece un par de promociones: Metro Redux Weekend al 50% de descuento y Street Fighter Weekend.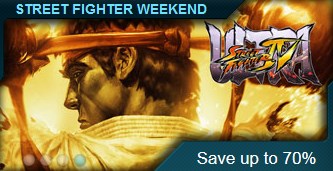 Flash Sales – Otogami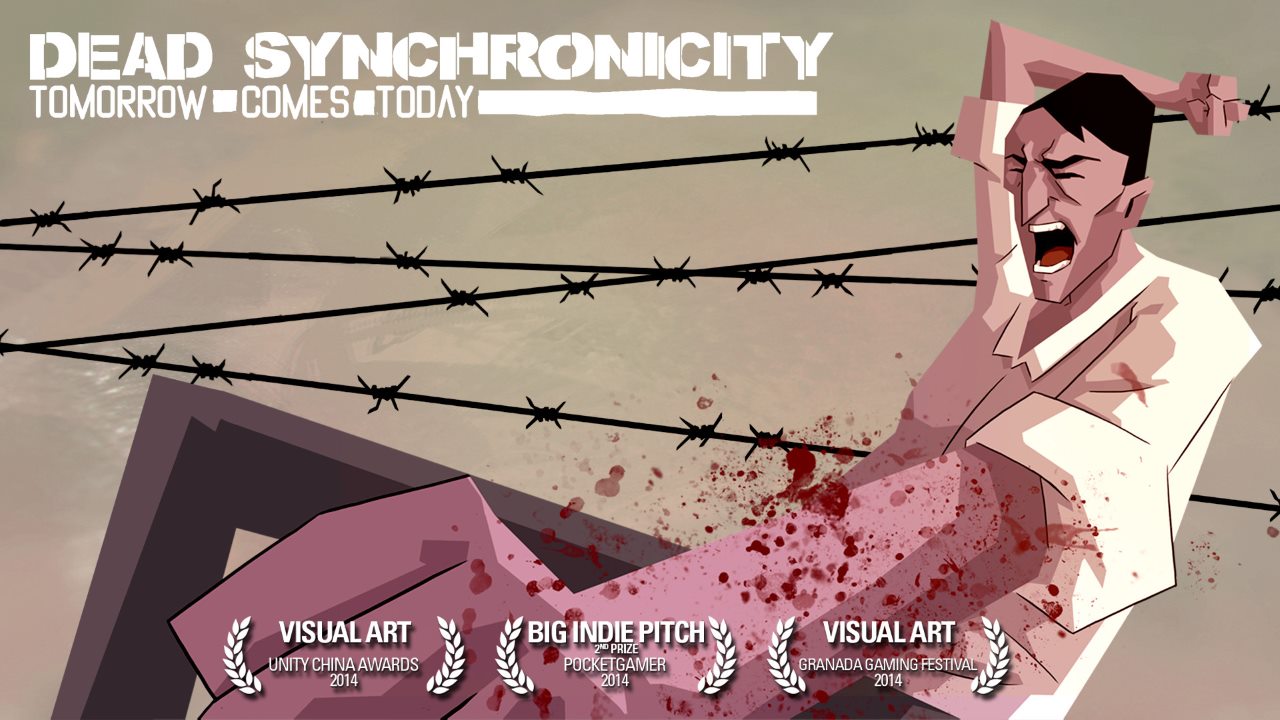 Otogami, nuestro comparador de precios por excelencia, ha inaugurado las Flash Sales por todo lo alto. Sacarán a la venta por un precio inigualable ediciones limitadas de los juegos más codiciados. Las flash sales dan comienzo con una edición especial de Dead Synchronity, firmada por sus creadores, el estudio madrileño Fictiorama.
Ofertas de Primavera – Xbox Store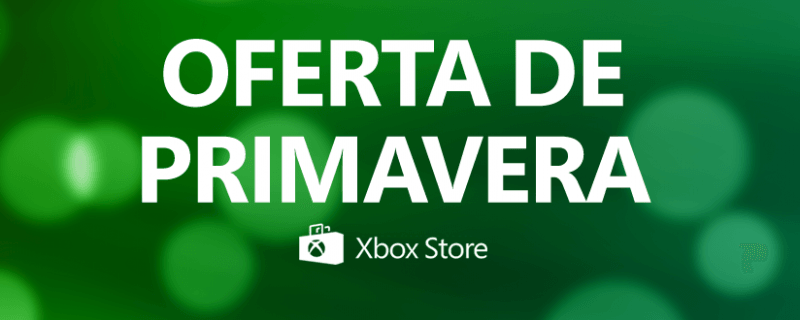 Desde el 7 hasta 13 de abril tenemos disponible descuentos para Xbox One y Xbox 360 en una selección de juegos. Los miembros de Xbox Live Gold pueden ahorrar aún más. Podéis ver las ofertas disponibles en este enlace.
Ofertas de la semana – Xbox Store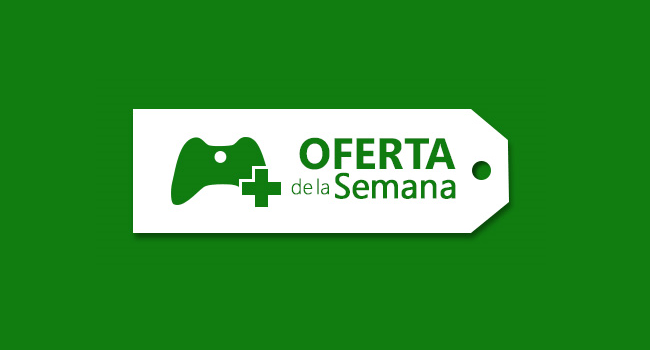 Esta semana el gran protagonista es el exclusivo Forza Horizon 2, con descuentos en todas sus ediciones para Xbox One. En Xbox 360 encontramos más ofertas en juegos como Naruto Storm Revolution o algunos títulos Arcade, algunos de ellos para usuarios Gold y otros para todos los usuarios. Aquí os dejamos el listado completo para ambas plataformas.
Ofertas de la semana – eShop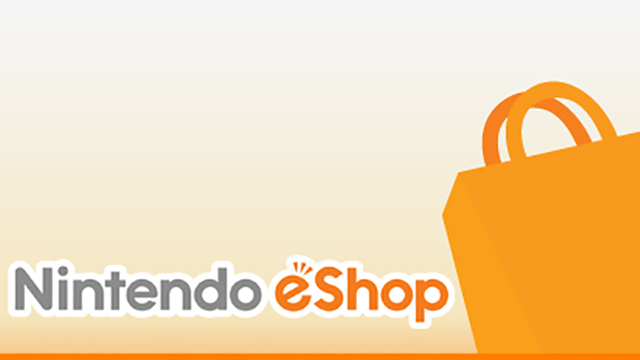 Nuevas ofertas en la tienda digital de Nintendo que hace unos días os recopilamos en esta noticia junto a las novedades de la eShop.
Ofertas de la semana – PlayStation Network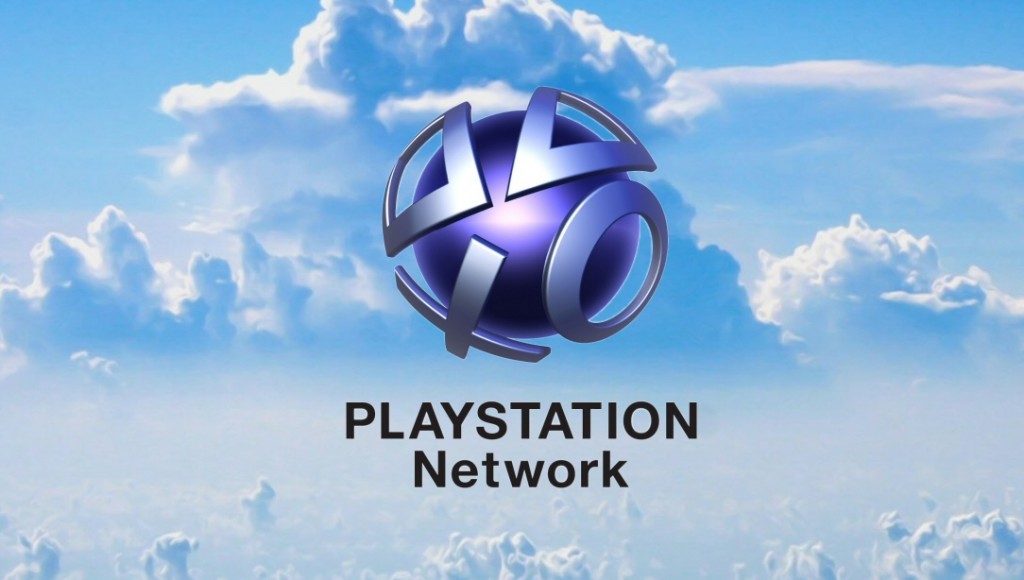 Junto con la actualización del martes de la tienda digital de Sony, se han añadido más juegos de oferta a los ya disponibles en semana santa, que podéis ver desde este enlace.
Juegos de lanzamiento al mejor precio
Aquí os recopilaremos los juegos que hayan salido esta semana y los mejores precios de cada plataforma, tanto digital como física, así como los diferentes precios entre las versiones PAL UK o PAL ES. Los juegos de esta semana son:
Dark Souls II: Scholar of the First Sin (PC, PS3, Xbox, PS4, XOne)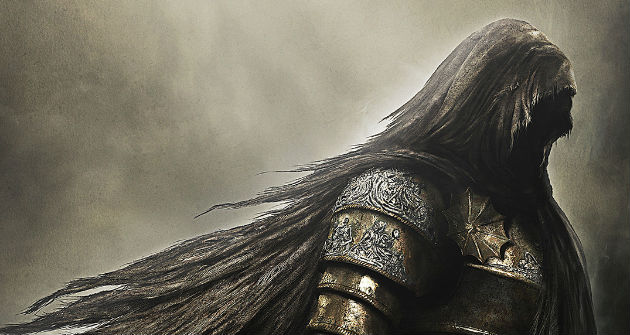 Dead Synchronicity: Tomorrow comes Today (PC)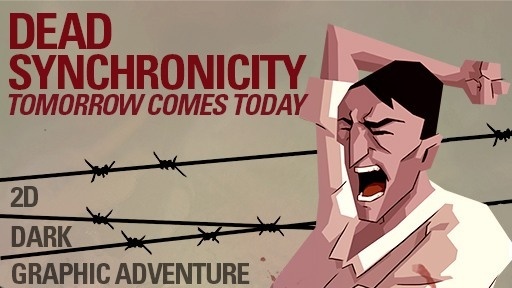 PC 17.99€ (Digital) La versión digital más barata está en Steam.
PC 19.95€ (Física) La versión física más barata está en Otogami, ya que tiene el mismo precio pero con extras de la limitada.
Y hasta aquí las ofertas que hemos encontrado, y quedan más que irán saliendo a lo largo del fin de semana que iremos añadiendo a este recopilatorio, asi que estad atentos para no perderos ningún chollo. ¿Qué os ha parecido esta novedad en Areajugones? ¡Si os gusta tendréis ofertas como estas cada fin de semana!
---