Debido al éxito del nuevo especial semanal dedicado a las ofertas de videojuegos durante el fin de semana, recopilamos para nosotros de nuevo los mejores chollos para PC, consolas, Bundles y los mejores precios para los juegos de lanzamiento de cada semana.
Weekend Sale en GOG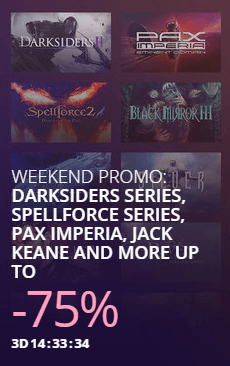 Gog.com, líder en el mercado de videojuegos digitales sin DRM, nos ofrece una nueva promoción llamada Fall for Nordic esta semana con la que podremos conseguir una selección de juegos con hasta 75% de descuento.
Nuevos bundles activos en BundleStars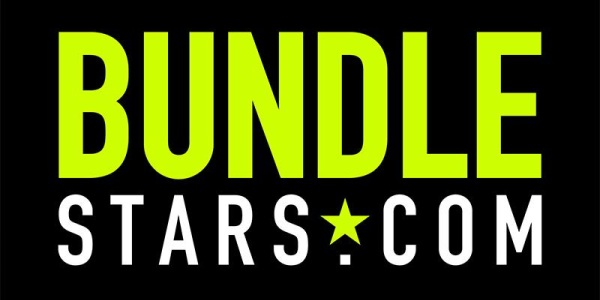 BundleStars es la página de Bundles por defecto si quieres pillar packs de juegos a precio de risa. Esta semana tenemos varios bundles nuevos, que podéis ver a continuación. También están disponibles el resto de Bundles activos en su página web.
Weekend Sales – BundleStars Store

Además de por sus estupendos Bundles, BundleStars también es conocida por las promociones de fin de semana que lanza en su tienda digital, la BundleStars Store. Aquí tenéis los descuentos activos de esta semana:
Weekend Sales – Get Games

Este fin de semana en GetGames tenemos un par de promociones que os recopilamos a continuación:
The Humble Weekly Bundle

El Humble Weekly Bundle ha vuelto otra semana más. Depende lo que paguemos conseguiremos unos juegos u otros:

Si pagamos 1.00 $/0.95 €:
ALEA (DRM-Free)
CRAP! No One Loves Me (DRM-Free)
Hellmouth (DRM-Free)
HOKY (DRM-Free)
Risky Bison (DRM-Free)
Wheels of Aurelia (DRM-Free)
Si pagamos 8 $/7.15 €:
FEZ (Steam)
FRACT OSC (Steam)
Hotline Miami (Steam)
LUFTRAUSERS (Steam)
MirrorMoon EP (Steam)
No Brakes Valet (DRM-Free)
The Humble Total War Bundle

Como ya os comentábamos en esta noticia, Humble Bundle ha lanzado un nuevo pack de juegos de la saga Total War en el que conseguiremos los juegos, y ahora que es la segunda semana que está activo, se han añadido los juegos extras:
Si pagamos 1 $/0.95 €:
Medieval II: Total War Collection (Steam)
Viking: Battle for Asgard (Steam)
Shogun: Total War Collection (Steam)
Total War: ARENA Beta Access Key
Total War: WARHAMMER Illustrated Campaign Map
Total War Battles: KINGDOM – Exclusive Humble Banner Heraldry & $10 of gold for your kingdom
Total War eBooks
Total War: ROME Original Soundtrack
Si pagamos más de la media para:
MEDIEVAL: Total War Collection (Steam)
Empire: Total War Collection (Steam)
10$ de oro para Total War Arena
65% de descuento en Total War Attila para la Humble Store
Total War: SHOGUN 2 Collection (Steam)
Napoleon: Total War Collection (Steam)
Si pagamos 15 $/ 13.20€ para:
Total War: ROME II Emperor Edition (Steam)
Total War: ROME II – Wrath of Sparta Campaign Pack (Steam)
Total War: ROME II – Caesar in Gaul Campaign Pack (Steam)
Total War: ROME II – Nomadic Tribes Culture Pack (Steam)
Total War: ROME II – Pirates and Raiders Culture Pack (Steam)
The Humble Mobile Bundle #15

Vuelve una nueva edición del Humble Mobile, el pack de juegos para Android y DRM Free (PC). Esta semana los juegos activos son:
Si pagamos 1 $/0.95 €:
Trouserheart – (Android)
Real Boxing [Premium] – (Android)
Governor of Poker 2 [Premium] – (Android)
Si pagamos más de la media para:
Great Little War – (Android)
Tiny Guardians – (Android)
Desert Golfing – (Android)
Más juegos desbloqueables la semana que viene
Rockstar Sale – Humble Store

Como ya sabéis, Humble Bundle además de los Bundles también cuenta con una tienda digital llamada Humble Store. Este fin de semana podemos disfrutar de varios descuentos de la compañía Rockstar que podéis ver a continuación:
Bundles disponibles en Groupees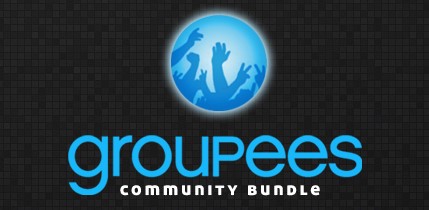 En Groupees no dejan de aumentar los bundles semanales, es por ello que he cambiado el formato y en vez de detallar qué incluye cada bundle, resumiré en una lista los bundles disponibles de cada semana con una breve descripción, ¡no queremos hacer el recopilatorio más grande de lo que ya es!
DIG Super Bundle #41 – Daily Indie Game

En la web Daily Indie Game tenemos una nueva edición, la 41ª, de su DIG Super Bundle. El precio del Bundle es variable y si superamos la media, actualmente establecido en 1.55 $/1.36 €, podremos conseguir dos bundles en vez de uno, para compartir con algún amigo. Los juegos para Steam que incluye este Bundle son:
Dead Effect
Dungeon Hero
Incognito
Data Hacker: Initiation
Data Hacker: Corruption
Data Hacker: Reboot
Another Galaxy – LazyGuysStudio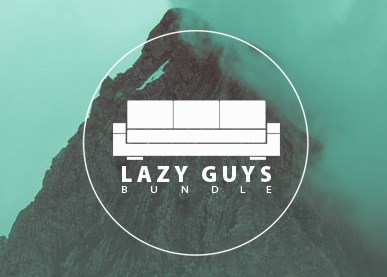 LazyGuysStudio hacía tiempo que no lanzaba ningún buendle, y vuelve ahora con Another Galaxy Bundle que incluye los siguientes juegos para Steam y Desura por 2.99 $/2.85€:
Advent (Steam)
Cargo 3 (Steam)
Cyber Team Manager (Greenlight)
Indie Game Battle (Greenlight)
Once Upon A Platform (Greenlight)
One Final Chaos (Greenlight)
Reckpunk (Greenlight)
Rumble (Greenlight)
Swiftly (Greenlight)
System Recovery (Steam)
The Haunting Of Billy (Greenlight)
Trip:Steam Edition (Steam)
Voidspire Tactics (Greenlight)
Worlds Of Chaos: Corruption (Greenlight)
Your Quest (Greenlight)
Bundles activos en Indie Gala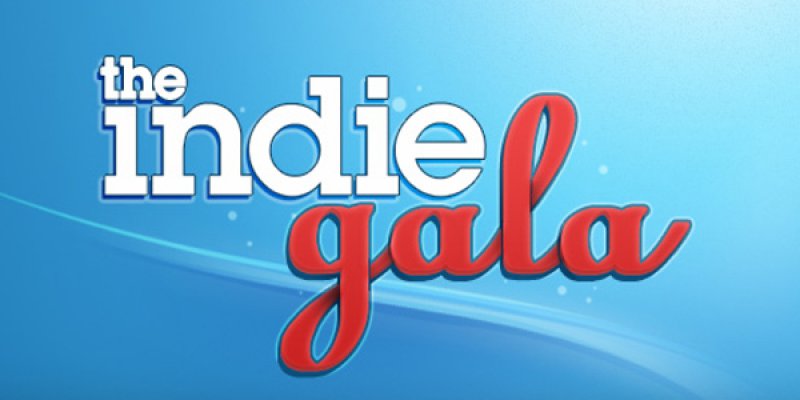 De tener solo uno o dos bundles semanales, Indie Gala ha crecido a una velocidad tan exagerada que a día de hoy llegan a tener hasta 5 Bundles activos además de las ofertas en su IndieGala Store. Los bundles activos esta semana son los siguientes:
Friday Bundle: 12 juegos para Steam divididos en dos tiers de 0.95€ y 3.10 €. 
Every Monday Bundle #78: 8 juegos para Steam por 2.30 €.
Hump Day Bundle #8: 12 juegos para Steam divididos en dos tiers de 0.95 € y 2.90 €.

Overload Bundle: 10 juegos para Steam divididos en dos tiers de 0.95€ y 2.55 €. 
Grim Trekker Bundle: 7 juegos para Steam por 2.49 $/2.60 €. ¡¡Happy hour activa!!

Juego gratis: Si gastamos por lo menos 2$/€ en su tienda, también conseguiremos una copia de Viking Brothers de regalo. Si son 3$/€, nos llevaremos Dustforce.
Weekend Promo – Indie Gala Store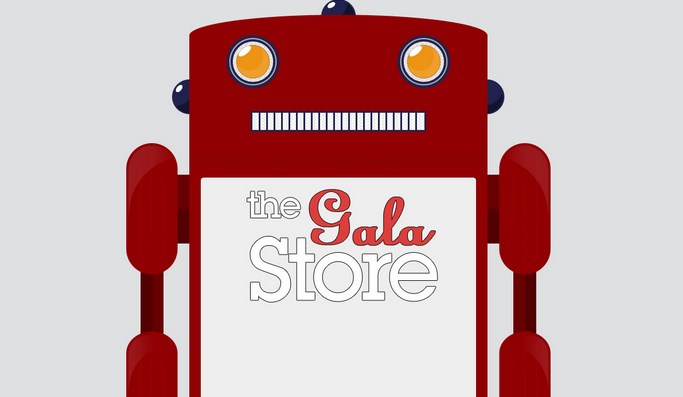 Y al igual que Humble Bundle y Bundle Stars, Indie Gala también tiene su propia tienda digital, en la que esta semana tenemos una promoción con descuentos de hasta el 80% de descuento:
Ofertas del fin de semana – Amazon
Ya sabéis que en Amazon.com a veces lanzan ofertas digitales que merece la pena considerar. Antes los chollos eran más habituales pero los cambios entre el euro y el dolar han hecho poco pausible conseguir juegos a buen precio. No obstante aún siguen lanzando ofertas como las que os resumo a continuación. ¡Recordad que para poder comprar en Amazon necesitáis poner una dirección de EEUU!
Ofertas del finde en Steam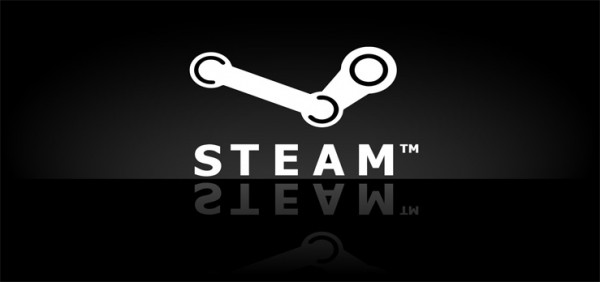 Como cada fin de semana, Steam lanza sus ofertas que durarán hasta el lunes 21 de agosto. Aquí tenéis un enlace para ver todos los descuentos. Además, este fin de semana podremos jugar a Warhammer 40:000 Dawn of War gratis.
Command & Conquer Red Alert 2 gratis Origin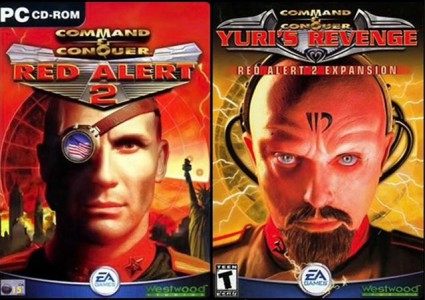 Como ya sabéis, cada poco tiempo la plataforma digital de Electronic Arts lanza un nuevo juego gratuito en su promoción de "Invita la casa". Esta vez le toca el turno a Command and Conquer Red Alert 2 y su respectiva expansión: Yuri's Revenge, tal como os contábamos en esta noticia.
Ofertas del finde – Green Man Gaming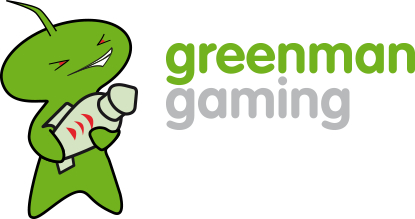 Nuevas ofertas este finde en GMG, y como siempre podemos disfrutar de en una gran selección de juegos rebajados que podéis ver aquí. El codigo de descuento activo esta semana es 23PERC-AUTUMN-SAVING.  Si os registráis en este enlace, conseguiréis 2 € de crédito para gastar en la tienda.
Weekend Promo en Gamersgate

Como cada finde, podéis ver en este enlace las ofertas del fin de semana en Gamersgate. Destaca la promoción de Ubisoft, Rockstar y Castlevania.

 Ofertas de la semana – Xbox Store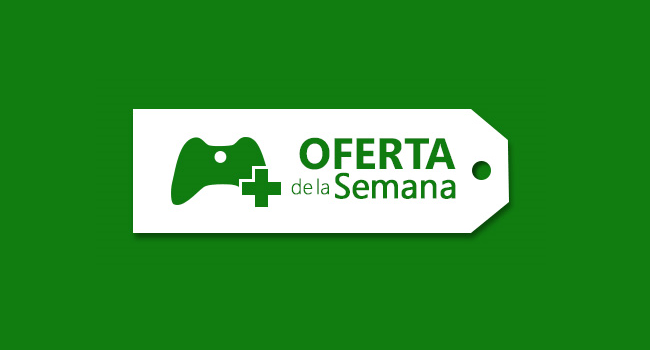 Como cada martes, llegan las Ofertas de la Semana de Xbox Live. Aquí os dejamos el listado completo para Xbox 360 y Xbox One.
Ofertas de la semana – eShop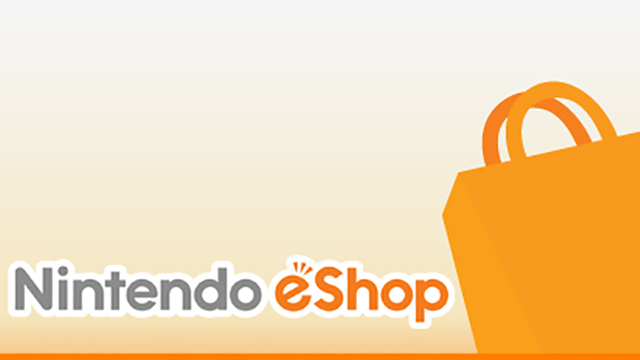 Nuevas ofertas en la tienda digital de Nintendo que hace unos días os recopilamos en esta noticia junto a las novedades de la eShop.
Ofertas de la semana – PlayStation Network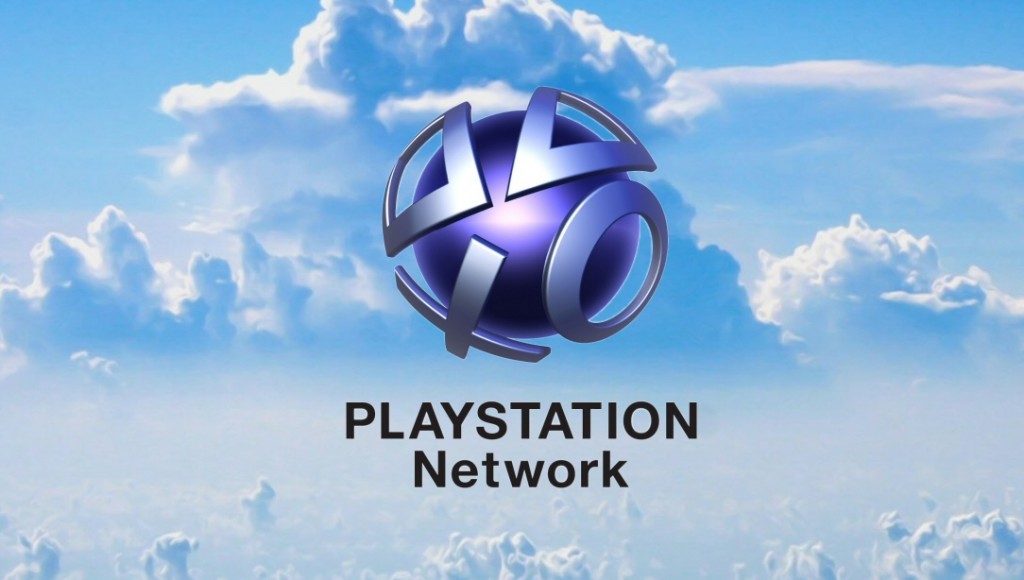 Como cada semana, os recopilamos las ofertas de la tienda digital de Sony con grandes descuentos que podréis comprobar en este enlace y podéis ver las novedades de la PS Store en este otro enlace. 
Ofertas encontradas en el foro de Areajugones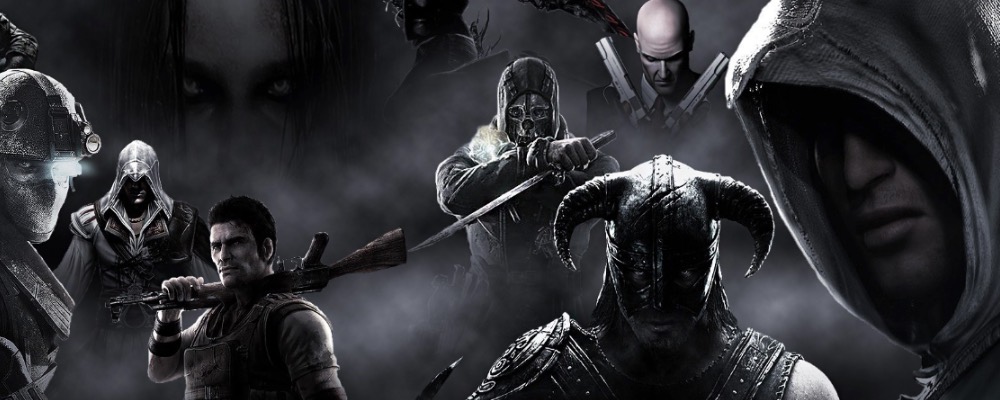 A partir de ahora recopilaré aquí las ofertas que tanto el equipo de Areajugones como vosotros, nuestros lectores, encontráis y compartis con todos en el foro:
PlayStation 4
Xbox 360

PlayStation 3

Juegos Gratis
Xbox One

Juegos de lanzamiento al mejor precio
Aquí os recopilaremos los juegos que hayan salido esta semana y los mejores precios de cada plataforma, tanto digital como física, así como los diferentes precios entre las versiones PAL UK o PAL ES. Los juegos de esta semana son:
BloodBowl 2 (PS4/XOne/PC)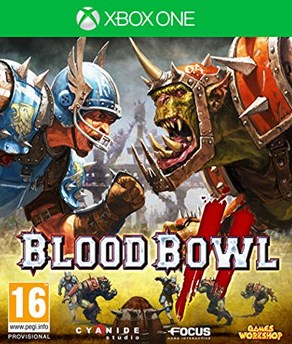 Fifa 16

(PC/PS4/PS3/XOne/X360/WiiU)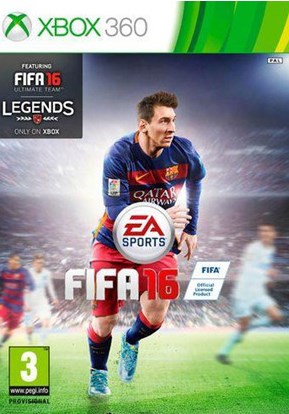 Consultorio de ofertas en el foro de Areajugones
¿Estáis buscando algún juego en concreto? ¿Queréis aseguraros de no gastaros más de la cuenta? ¿Quieres saber cuál es su precio mínimo histórico? Cualquier juego, de cualquier plataforma, que estéis buscando a un buen precio, sólo tenéis que hacerme la petición, y os haré una búsqueda personalizada para ofreceros las diferentes opciones. Si no encuentro lo que buscáis, haré un seguimiento hasta encontrarlo por el precio que queráis. Las peticiones las podéis hacer en este enlace del foro.
¿Te has hecho con algún chollo? ¡Déjanoslo en los comentarios!
---