Debido al éxito del nuevo especial semanal dedicado a las ofertas de videojuegos durante el fin de semana, recopilamos para nosotros de nuevo los mejores chollos para PC, consolas, Bundles y los mejores precios para los juegos de lanzamiento de cada semana.
Impact Game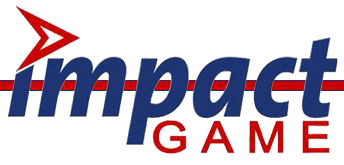 Impact Game es una tienda con precios baratísimos en los mejores videojuegos del momento. Cada semana lanzan nuevas ofertas que más de uno no podrá dejar pasar, y podéis pasar a recoger los juegos en su tienda en Madrid o pedirlos a casa con portes desde 2.99 €. Esta semana no han lanzado ofertas nuevas pero si están disponibles las ofertas de semanas anteriores que podéis ver desde este enlace.
Bundle Tower Weekend Promo – FxStore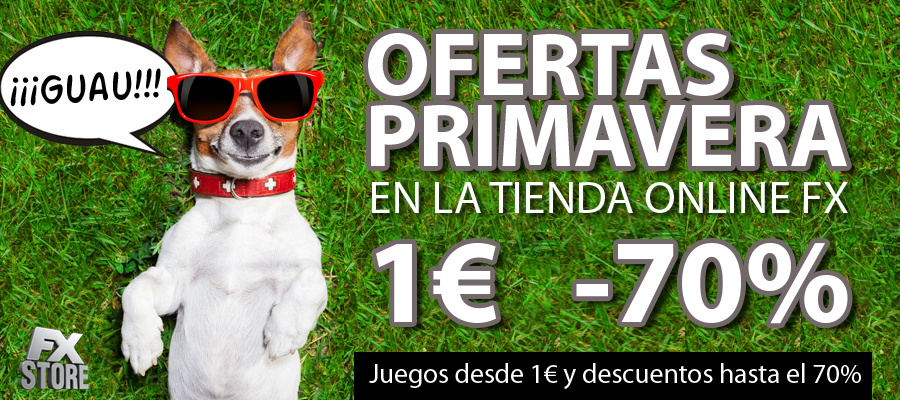 La tienda digital de Fx Interactive ha lanzado su promoción de primavera, promocionando parte de su catálogo con un 70% de descuento, encontrando algunos juegazos hasta por 1€ hasta el 27 de abril:
Drakensang The River of Time – Edición Oro por 2,95 €
El Rey Arturo – Premium por 4,95 €
FlatOut 2 por 2,95 €
Hollywood Monsters por 0,95 €
Imperivm Civitas por 0,95 €
King's Bounty – The Legend por 2,95 €
Off-Road Drive por 4,95 €
Patrician III – Imperio de los Mares por 0,95 €
Real Warfare 2 – Las Cruzadas del Norte por 4,95 €
Sherlock Holmes – La Aventura por 2,95 €
Sniper Ghost Warrior por 4,95 €
Trinity 2 Bundle – BundleStars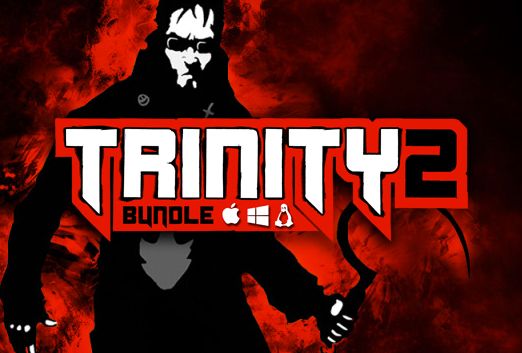 BundleStars es la página de Bundles por defecto si quieres pillar packs de juegos a precio de risa. Esta semana tenemos el Trinity 2 Bundle, en el que pagando 2.85 € podremos conseguir los siguientes 10 juegos de Steam para Windows, Mac y Linux. También están disponibles el resto de Bundles activos en su página web.
Anoxemia (Steam)
Capsized (Steam)
Circuits (Steam)
Defend Your Life (Steam)
Dustforce DX (Steam)
Neocolonialism (Steam)
POSTAL 2 (Steam)
Roommates – Deluxe Edition (Steam)
The Inner World: Soundtrack Edition (Steam)
The Maker's Eden Soundtrack Edition (Steam)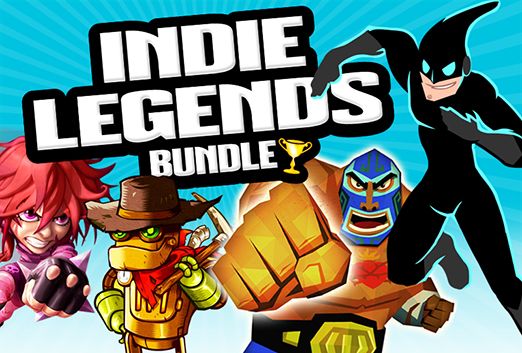 Esta semana en vez de uno, han lanzado dos Bundles. Indie Legends Bundle nos ofrece 8 juegos para Steam por 4.54€:
Divekick
Giana Sisters: Twisted Dreams
Guacamelee! Super Turbo Championship Edition
Kingdom Rush
Monaco: What's Yours Is Mine
SpeedRunners
The Fall
Simulator Promo – BundleStars Store

Además de por sus estupendos Bundles, BundleStars también es conocida por las promociones de fin de semana que lanza en su tienda digital, la BundleStars Store. Este fin de semana contamos con hasta un 90% de descuentos en una selección de juegos del género de simulación:
Ofertas en Get Games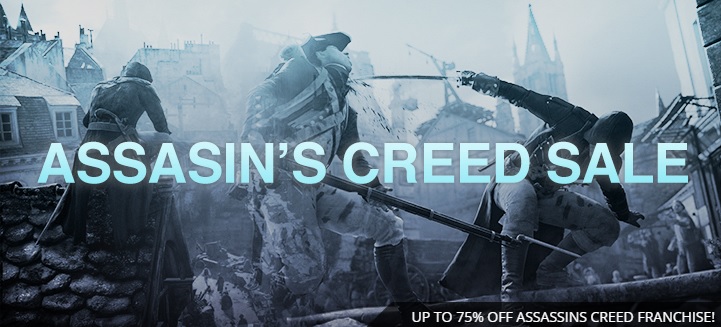 Este fin de semana tenemos un par de promociones en Get Games, la primera de Assassins Creed con hasta un 75% de descuento para Uplay y la segunda de Warner Bros, con el mismo descuento pero para Steam.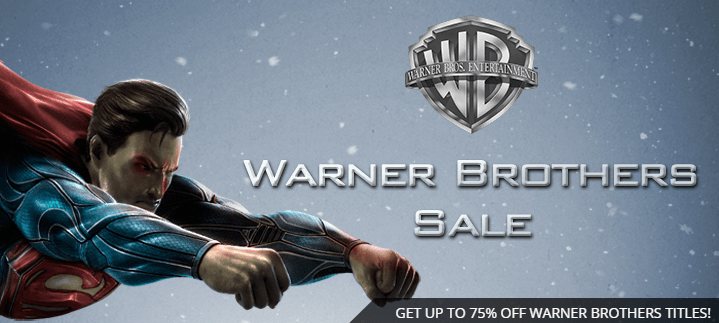 The Humble Weekly Bundle

El Humble Weekly Bundle ha vuelto otra semana más. Depende lo que paguemos conseguiremos unos juegos u otros:

Si pagamos 1.00 $/0.95 €:
Boid (Early Access) (Steam)
God Mode (Steam)
Primal Carnage (Steam)
Si pagamos 4.50 $/4.15 € (el precio va cambiando):
Blade Symphony (Steam)
Chariot (Steam)
GoD Factory: Wingmen (Steam)
Si pagamos 10.00 $/9.25 €:
Homebrew – Vehicle Sandbox (Early Access) (Steam)
The Humble Origin Bundle #2

Esta es la segunda semana que esta segunda edición del bundle de Origin sigue activo, por lo tanto han añadido 4 nuevos juegos a los ya disponibles, que podéis ver en este enlace.
Tin Man Games – Humble Mobile Bundle

Y por último con Humble Bundle, esta semana se suma el Humble Mobile Bundle, con juegos DRM Free y para Android:


Si pagamos 1.00 $/0.95 €:
An Assassin in Orlandes
Judge Dredd: Countdown Sector 106
Siege of the Necromancer
Slaves of Rema Android
Si pagamos 6.00 $/5.65 € (el precio va cambiando):
Curse of the Assassin
Fighting Fantasy: Caverns of the Snow Witch
Sultans of Rema
Trial of the Clone
Si pagamos 9.00 $/8.45 €:
Fighting Fantasy: Starship Traveller
Ryan North's To Be or Not to Be
The Debut Bundle 26 – Indie Royale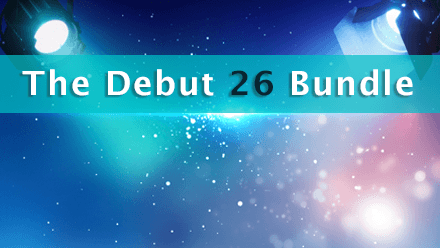 Indie Royale ha lanzado otro bundle esta semana con 7 juegos para Greenlight y Desura por 3.40 1.79 $/1.65 €.
Al Emmo's Postcards from Anozira (Greenlight y Desura)
Andoran Skye XD (Greenlight y Desura)
Butsbal (Greenlight y Desura)
Lilly and Sasha: Nexus of Souls (Greenlight y Desura)
Treeker: The Lost Glasses (Greenlight y Desura)
Twin Robots (Greenlight y Desura)
Zombie Zoid (Greenlight y Desura)
Os recordamos que también sigue activo el bundle de la semana pasada, Insulin Bundle.
Bundle de aniversario 2 – MacGameStore

MacGameStore está celebrando su 10º aniversario con estupendas ofertas que podéis encontrar en este enlace y, como ya os contábamos hace un par de semanas, lanzaron un bundle y esta semana han lanzado otro más, siendo el segundo de este aniversario:
Si pagamos 1.00 $/0.95 €:
Fist of Jesus (Steam)
Litil Divil (Steam)
Racer 8 (Steam)
Space Farmers (Steam)
Truffle Saga (Steam)
Si pagamos 4 $/3.75 €:
Gold Rush! Anniversary (Steam)
Grimind (Steam)
International Snooker 2012 (Steam)
Melissa K. and the Heart of Gold Collector's Edition (Steam)
The 39 Steps (Steam)
Flying RPG Bundle – FlyingBundle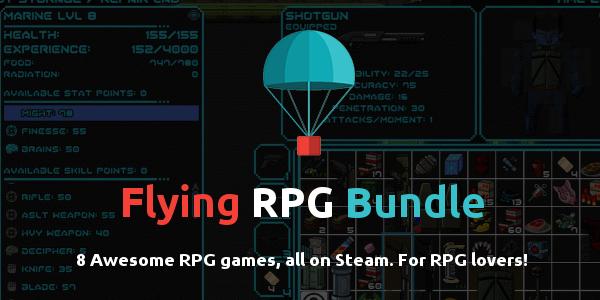 No han lanzado ningun bundle, así que continua el mismo de la semana pasada en FlyingBundle en el que conseguiremos los siguientes 8 juegos RPG pagando 3 $/2.80€:
Chronicles of a Dark Lord: Episode 1 Tides of Fate Complete (Steam)
Chronicles of a Dark Lord: Episode II War of The Abyss (Steam)
Dungeon of Gain (Steam)
Forsaken Uprising (Steam)
Greyfox (Steam)
Song of the Myrne: What Lies Beneath (Steam)
Sword of the Stars: The Pit – Gold Edition (Steam)
Juego pendiente de desvelar
Build a Greenlight Bundle #23 – Groupees

Gracias a Groupees tenemos un bundle en el que por un mínimo de 1 $/0.95 € podremos fabricar nuestro propio Bundle eligiendo entre los siguientes juegos de la lista. Cuantos más añadamos, más subirá el precio hasta un tope de 3$. Además, conforme se vayan vendiendo bundles, se irán añadiendo extras, y si los juegos pasan de Greenlight, nos darán clave para Steam.
Barony (Greenlight)
Fine Sweeper (Greenlight)
Industry Transporters (Greenlight)
Prism (Greenlight)
Project Tarvotan (Greenlight)
Star Chronicles: Delta Quadrant (Greenlight)
Super Slam Dunk Touchdown (Greenlight)
Withstand: Apotheosis (Greenlight)
Además, os recordamos que sigue activo el bundle del recopilatorio anterior, Twitch and Famous Bundle.

Como os decíamos la semana pasada, podíamos reservar Casual Bundle #3 sin saber los juegos que incluía. Ya se han desvelado, y por lo tanto, el precio de la promoción ha subido. Los juegos que incluye son los siguientes:
Si pagamos 1.00 $/0.95 €:
Cubetractor (Steam)
Rush on Rome
Toilet Tycoon
Zombie Solitaire (Steam)
Si pagamos 2.5 $/2.35 €:
Dark Matter (Steam)
Default Dan (Steam)
Nightmares from the Deep 3: Davy Jones (Steam)
Save the Furries (Steam)

Y ya por último, se acaba de desvelar los juegos del bundle que había para reservar esta semana, el Be Afraid Bundle:
Si pagamos 1.00 $/0.95 €:
One Night (Steam)
Dark Echo (DRM Free)
Banda sonora de Aseptic Void – Psychosis
Si pagamos 2.5 $/2.35 €:
Sea Legends: Phantasmal Light (Steam)
Deadly Premonition: The Director's Cut (DRM Free y Steam)
Una novela gráfica (Z-Time)
Otra banda sonora (Myuu – The Dark Piano, Vol. 1)
Un juego misterioso pendiente de ser desvelado
Bundles activos en Indie Gala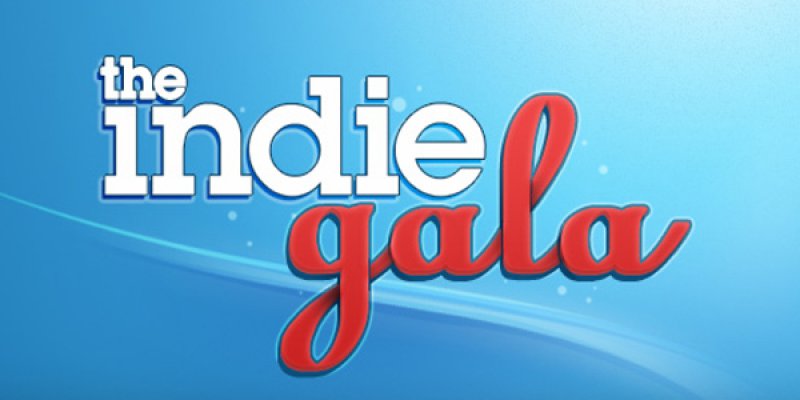 De tener solo uno o dos bundles semanales, Indie Gala ha crecido a una velocidad tan exagerada que a día de hoy llegan a tener hasta 5 Bundles activos además de las ofertas en su IndieGala Store. Los bundles activos esta semana son los siguientes:
The Evoland Bundle: 8 juegos para Steam divididos en tiers de 0.95 €, 2.70 €. (Precio especial, al de 24 horas de su lanzamiento subirá).
Friday Bundle: 12 juegos pada Steam divididos en dos tiers de 0.95€ y 2.75 €.
Every Monday Bundle #56: 7 juegos para Steam por 2.85 €.
Hump Day Bundle: 12 juegos para Steam divididos en dos tiers de 0.95 € y 3 €.
Juego gratis: Además de todos estos Bundles, sigue activo el Giveaway en el que poniendo vuestro email recibiréis la clave para Steam de SpaceHack. Encontraréis el hueco de la promoción donde introducir el email en medio de la página principal.
Ofertas del finde en Steam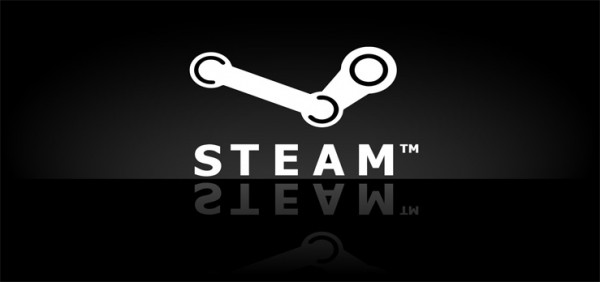 A continuación podéis ver algunas de las ofertas de Steam que estarán disponibles hasta el lunes 20. Además, este fin de semana podremos jugar de manera gratuita a The Elder Scrolls V: Skyrim.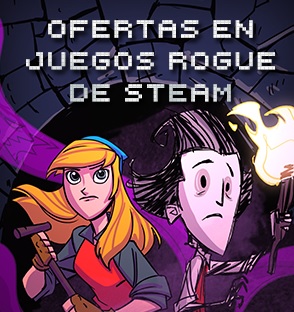 También Valve ha lanzado unas ofertas especiales para este fin de semana sobre juegos Rogue Like, además los habituales del fin de semana que os dejamos a continuación:
Ofertas del finde – Green Man Gaming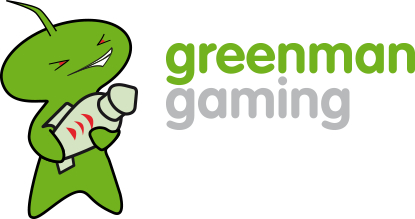 Nuevas ofertas este finde en GMG, y como siempre podemos disfrutar de un 23% de descuento con el código de descuento SAVE23-PAYDAY-WEEKND en una selección de juegos que podéis ver aquí.
Spring Sale – Gamersgate


Gamersgate continua con sus ofertas de primavera lanzando su propia promoción con gran cantidad de descuentos hasta el 30 de abril. Como son un montón de enlaces con los juegos y sus precios, os los hemos recopilado en un documento de drive que podéis visualizar desde este enlace.
Spring Sale – Ubisoft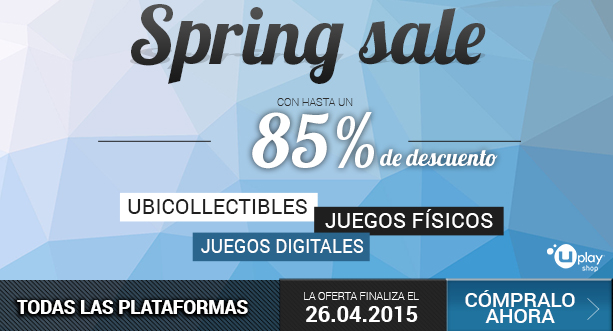 Ubisoft también lanza su promoción de primavera con hasta un 85% de descuento en todo tipo de plataformas hasta el 26 de abril. Como son un montón de enlaces con los juegos y sus precios, os los hemos recopilado en un documento de drive que podéis visualizar desde este enlace.
Ofertas de la semana – Xbox Store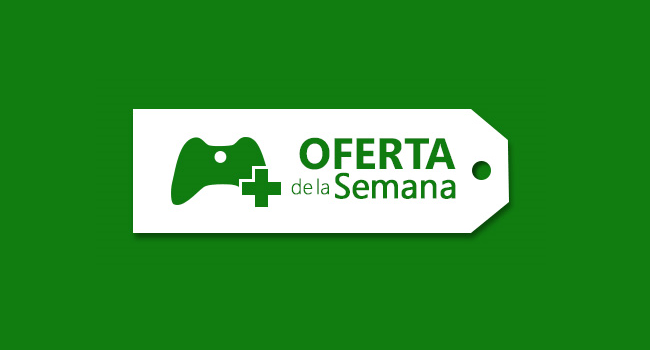 Esta semana le toca el protagonismo a Assassin's Creed y Call of Duty. Aquí os dejamos el listado completo para Xbox 360 y Xbox One.
Ofertas de la semana – eShop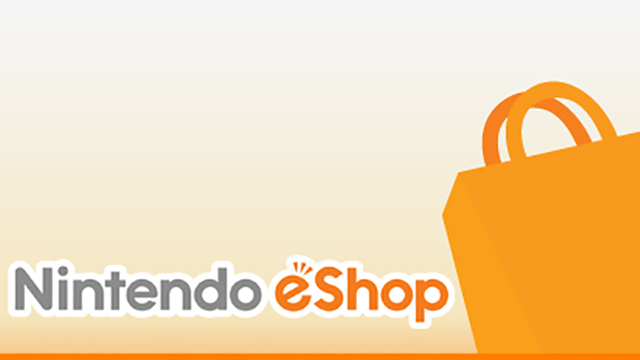 Nuevas ofertas en la tienda digital de Nintendo que hace unos días os recopilamos en esta noticia junto a las novedades de la eShop.
Ofertas de la semana – PlayStation Network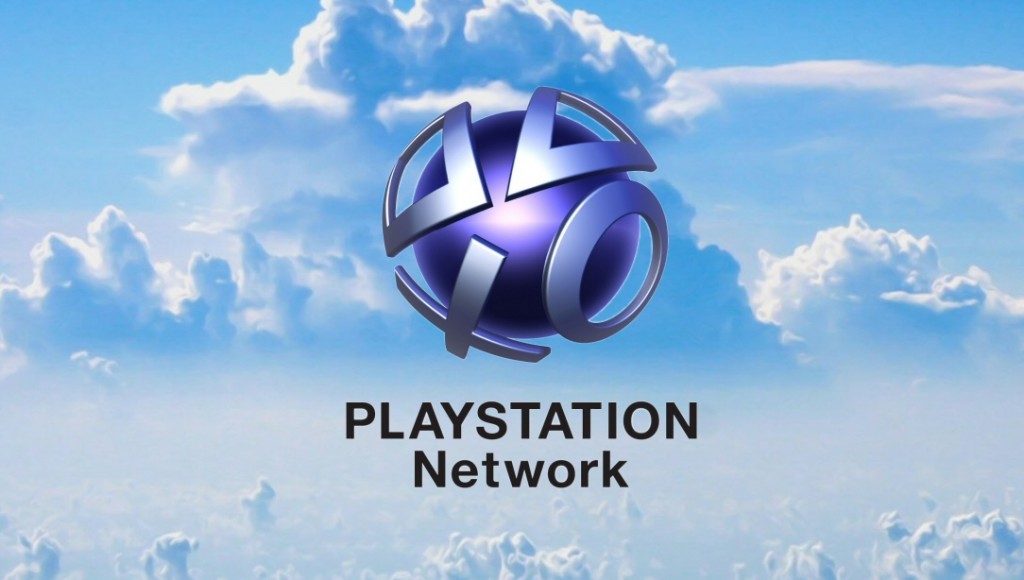 Como cada semana, os recopilamos las ofertas de la tienda digital de Sony con grandes descuentos que podréis comprobar desde este enlace y las novedades de la PS Store en este otro enlace.
Juegos de lanzamiento al mejor precio
Aquí os recopilaremos los juegos que hayan salido esta semana y los mejores precios de cada plataforma, tanto digital como física, así como los diferentes precios entre las versiones PAL UK o PAL ES. Los juegos de esta semana son:
Assassin's Creed Chronicles: China (PC, XOne, PS4)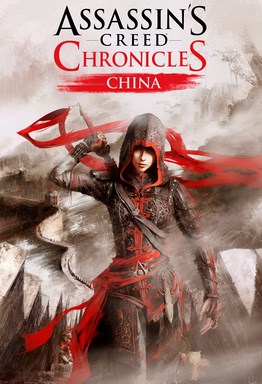 PC 9.99 € (PAL ES) La versión digital en español más barata está en Steam.
Para las versiones de PS4 y Xbox One, visitad la tienda online de cada consola.
Dungeons 2 (PC)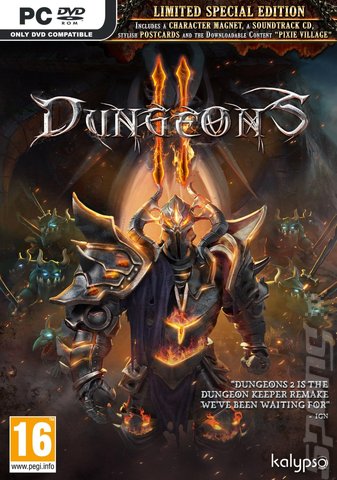 Y hasta aquí las ofertas que hemos encontrado, y quedan más que irán saliendo a lo largo del fin de semana que iremos añadiendo a este recopilatorio, asi que estad
---